Female Trophy Hunter Travels The World For New Species To Slaughter
Animals deserve better. They are beautiful creatures that do not deserve to be slaughtered for "fun". One woman is killing many majestic animals around the world for the thrill.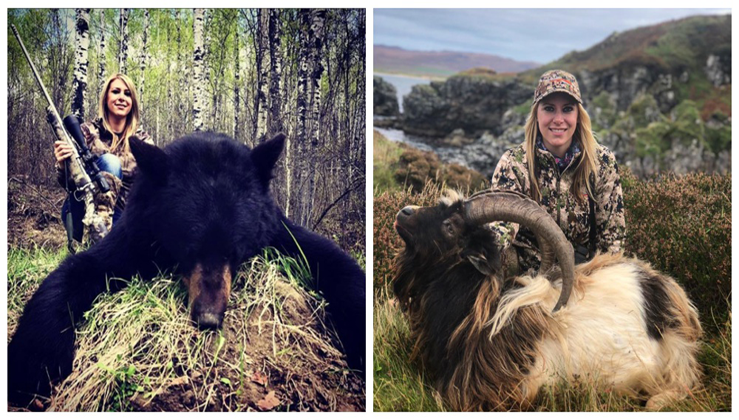 The world is outraged at the photos of innocent animals that were hunted and killed by an American trophy hunter, Larysa Switlyk. The self proclaimed 'hardcore huntress' is unapologetic in her kills and continues to travel the world for new species to hunt.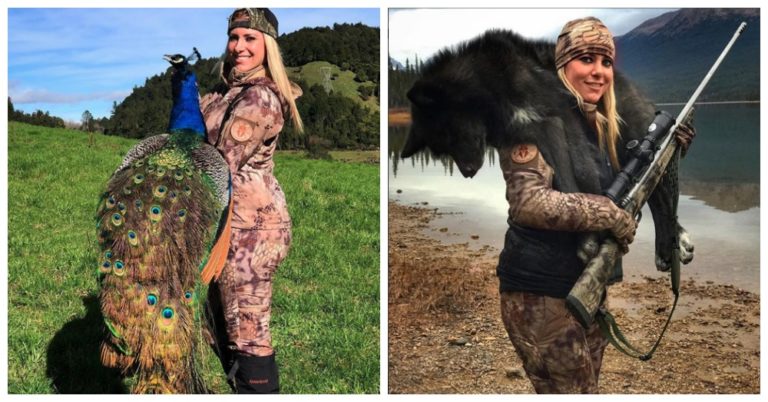 After one of her recent hunting trips in Scotland, she prompted the Scottish government to review the law around animal culling. A photo of her posing with a beautiful wild goat, that she just killed, went viral in which she said, "Such a fun hunt!!". She killed four stags, two goats and a sheep, then posted pictures of her smiling – enraging animal lovers.
She has killed a bear, moose, sheep, timber wolf and a crocodile to name just a few. Not only are the images causing outrage but the captions are just as heartless. She recently killed a beautiful peacock in New Zealand and posted a picture to her social media accounts with the caption "Shake your tail feathers. And yes … they do taste like chicken!!" Animal activists and people from around the world are voicing their disgust on social media. One person wrote, "When you think this sick example of a person couldn't get any worse she actually is proud of hunting a peacock?! What next? Puppies?" While Ricky Gervais, comedian and animal activist, did not hold back with his language to state how he felt.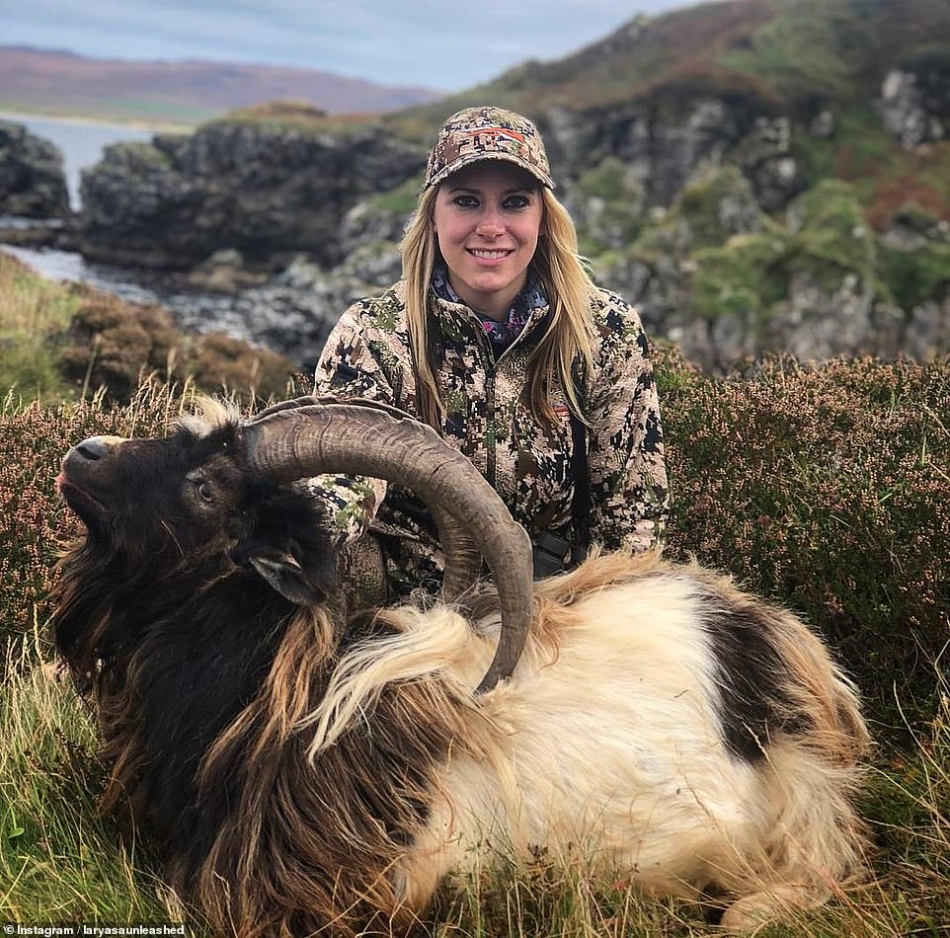 This blood "sport" makes most people cringe and leaves them heartbroken for the innocent animals. Daily mail describes how she lured a bear into a trap, causing the bear to suffer before killing it. "She fires the weapon from a safe vantage point up a tree. The bear winces in pain before staggering off. With a big grin, she then turns to the camera, clenches her fist and says: 'Awesome.' After that, she follows the bear's blood trail before posing with the dead animal, gushing: 'Unreal, look at this guy.'"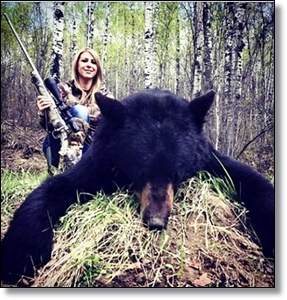 'I feel like the real-life "Beauty And The Beast",' she captioned a disturbing image of her stroking the muzzle of a dead musk ox.Even with all the recent backlash, she continues on her mission to hunt and kill innocent animals. She posted to her Facebook page that she will be disconnected from social media for two weeks on another hunt and said, "Hopefully that will give enough time for all the ignorant people out there sending me death threats to get educated on hunting and conservation."