See Adorable Video Of A Zoo Worker Desperately Trying To Rake Leaves While Two Panda Cubs Create Chaos
These two mischievous, yet persistent panda cubs have melted everyone's hearts. Cute as buttons, the two playful youngsters have gone viral for hilariously obstructing a zookeeper from sweeping fallen leaves.
Mei—a keeper at the Chengdu Research Base of Giant Panda Breeding—was certainly having a hard time trying to do her job while the two cubs rolled and tumbled around. "She probably loves and hates her job at the same time," someone guessed on YouTube. Scroll down below to see the video and get ready for one of the cutest sightings you've ever seen!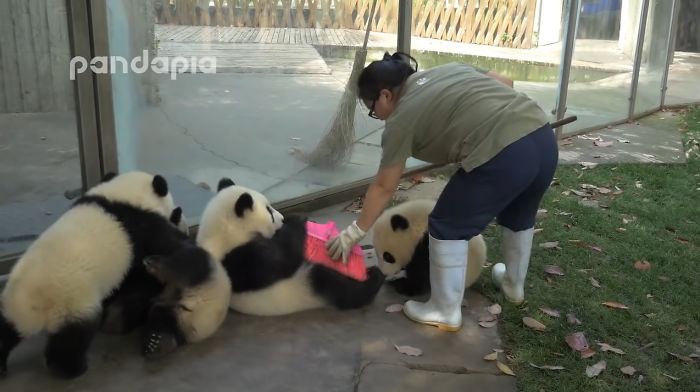 From the moment she tries to open the door into the enclosure where the cubs are, Mei's already facing a challenge. She throws the broom over the fence to distract the cubs from the possibility of running away through the entrance. The adorable pandas are tumbling and rolling around and just being their playful, curious selves.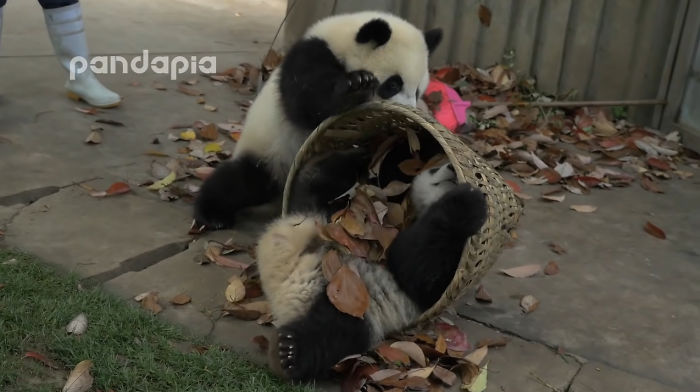 The fluff balls surely seem like a handful, especially after getting their paws on the basket of leaves. One of the cubs starts rolling inside the basket and the task of getting him out is certainly not an easy one. Mei is seen struggling to move the cubs away from the basket, only for them to return for the other tools she brought in. "I think it's hilarious that they move all slow but the chaos they cause happens so fast," one person on YouTube pointed out. "It's like babysitting a bunch of drunk children," another user comments.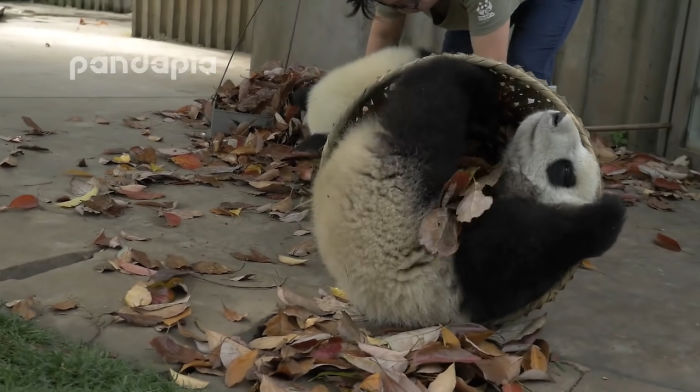 However, some people on Reddit pointed out that usually, when there's some work needed to be done in the panda sanctuary, they are normally moved away. We believe the reason why is quite obvious, isn't it? As one Redditor who claims to have worked at one of the sanctuaries explained, this is done as a show for the visitors.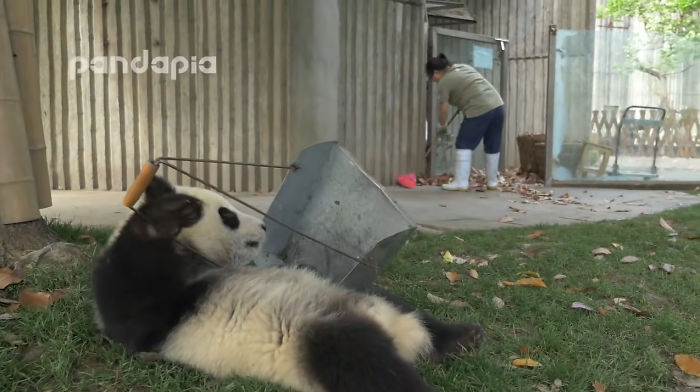 Much to everyone's joy, after years of decline, the number of wild pandas is finally climbing up. Back in 2017, the International Union for Conservation of Nature (IUCN) announced that pandas have been upgraded from "endangered" to "vulnerable" on the global list of species at risk of extinction. Over the past decade, the population of these adorable fluffs has grown by nearly 17%! But Lo Sze Ping, CEO of WWF-China, warns: "Everyone should celebrate this achievement.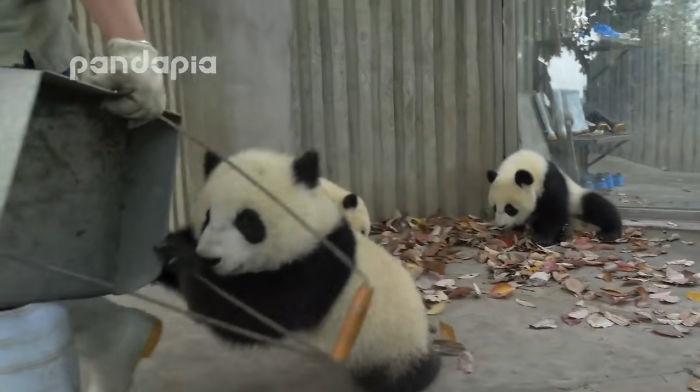 But pandas remain scattered and vulnerable, and much of their habitat is threatened by poorly planned infrastructure projects. Remember, there are still only 1,864 left in the wild." Image credits: pandapia HD